AGXX® – ONE TECHNOLOGY FOR MANY APPLICATIONS
Developed in Germany - Tested in Space
AGXX® – the innovative bioactive contact catalyst for decontamination of aqueous systems, killing pathogenic germs and prevention of biofilm formation.
Interdisciplinary research of surface technologists, chemists, process engineers and micro-biologists has led to the development of this break-through antimicrobial contact catalyst. A patented specifically structured and coated surface conditioned by a post- treatment results in a highly antimicrobial surface, which develops its superior efficacy by catalytically driven multiple redox couples and a microelectric field.
Initial commercial applications are in the field of microbial decontamination of aqueous solutions cooling and processing waters. Since the AGXX® technology works independently and virtually without the release of toxic materials such as silver ions, it can be applied in many other applications such as in the food industry, healthcare, biomedicine and drinking water conservation.
NO RESISTANCES POSSIBLE

By the catalytical production of peroxides on the AGXX® surface, the antimicrobial effect is based on strong oxidation and therefore beyond any possible resistance. Different strains of multi-resistant microbes taken from patients of a Spanish hospital were killed by AGXX®. Well known silver resistant E. coli can stop antimicrobial effect of classical silver systems but not AGXX® due to the completely different antimicrobial mechanism.
BROADBAND ANTIMICROBIAL EFFECT
AGXX® showed high efficiency even against super bugs growing under space conditions. Gram negative and positive bacteria, fungis and yeasts, algae, legionella, spures and viruses were killed by AGXX®. Even super bugs from ISS space station or WHO top ranked pathogene Acinetobacter baumanii or shigatoxin-producing E. coli O104:H4 strain (EHEC) could survive AGXX® attack.
PREVENTION OF BIOFILM FORMATION
Biofilms are most dangerous in medical, industrial and water applications. Non-pathogenic bacteria can change into highly pathogenic ones within biofilms.  Bacteria protect themselves most efficiently in biofilms which enabled them to survive for more than 3,5 billion years on earth. AGXX® is very effective preventing biofilm formation and even in reducing and destroying already existing biofilms.
NO EXTERNAL ENERGY SOURCE REQUIRED
The redox reactions and micro-electric field are generated by the multiple micro-galvanic cells at AGXX® surface, solely powered by the oxygen in aqueous solutions, the humidity in the air and by the oxidation of the microorganisms themselves. Thus working principle of AGXX® is independent of any external energy supply.
ENVIRONMENTALLY FRIENDLY

Longlasting for many years, even under rough industrial conditions. Without any hazardous impact to the environment and virtually no release of harmful substances. Substitution of biocides possible in numerous applications. Recycling friendly coating based on 2 precious metals that can be almost completely recovered.
AGXX® was Successfully Tested Against more than 130 Microorganisms,

including Superbugs on ISS
Proven efficiacy against acinetobacter baumanii (ranked by WHO as top dangerous), Legionella and highly pathogenic Shiga toxin-producing E. coli O104:H4 strains (EHEC)
AGXX®-mediated growth inhibition of Gram-positive pathogens as visualized on agar surface. (*)
(a) S. epidermidis No. 52
(b) S. epidermidis No. 58
(c) E. faecalis T9
(d) S. epidermidis RP62-A
(e) S. epidermidis 239891
(f)  S. epidermidis 214627-A
(*) A. Guridi et al.: New antimicrobial contact catalyst killing antibiotic resistant clinical and waterborne pathogens. Read more: Link
Germs and bacteria are a great threat in space stations. From quartz glass to plastics as well as for human beings. AGXX® was the technology for tests by German Aerospace Center (DLR) for tests at ISS space staion and is on its way to applications for the MARS 500 mission that requires new efficient and long lasting solutions.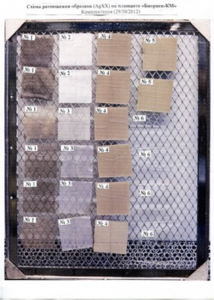 AGXX® coated material installed on the International Space Station (ISS)
NO RESISTANCES AS KNOWN FROM ANTIBIOTICS & SILVER
SCIENTIFIC PARTNERS
Core Research & Development embedded in a word class scientific network